PACE Group has received a $50 million funding boost from the Overseas Private Investment Corporation (OPIC) towards the development,construction, and operation of a new multi functional marine terminal at the Port of Poti, Georgia. OPIC and PACE Group officially signed the funding agreement at a ceremony held on February 4 th 2019 at the Biltmore Hotel in Tbilisi. The high-profile event was attended by the President of Georgia, Salome Zurabishvili, the Prime Minister of Georgia, Mamuka Bakhtadze, as well as other government and parliament officials, members of the diplomatic corps, and foreign guests. A new ultra-modern terminal is now planned for construction. Located on 25 hectares of dedicated land, the new terminal will require dredging work to take place in the harbor to a depth of 12 M,which will result in the sea port being able to accept vessels up to 253M in length and with a load capacity up to50,000 tonnes. Named the PACE Terminal Project, once completed, this new ultra-modern deep seaport and terminal complex in the Poti New Port Basin is expected to strengthen PACE Group's powerful port infrastructure.
Cargo turnover will subsequently increase by 2.5 million tonnes, almost doubling the company's current annual cargo turnover of three million tonnes.
In the future, after the construction of the breakwater to the north of the port, the water area will become as deep as 15 M, which will allow the terminal to serve even larger vessels –up to a capacity of 60,000 tonnes. The project will also update the existing port infrastructure to include a modern hydraulic system.
The $50 million investment is the largest loan approved by OPIC for one particular project in Georgia and the entire Caucasus Region. The total cost of the project is $120 Millions,with the first stage of investments being $93 Million, of which $50 Million will be financed by OPIC. After completion of the PACE Terminal Project, the terminal is expected to become a unique and powerful maritime infrastructure, and will be seen as another big step for Georgia towards establishing the country's own transportation corridor.
The improved port will increase trading capacity for the country, which is an important transit link connecting Central Asia and Europe. The project will create many permanent and local jobs and support the economic development of the Samegrelo Zemo Svaneti region of Georgia.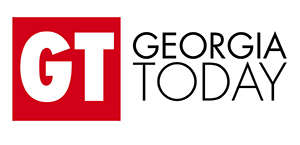 OPIC, a US-based Private Investment Corporation, is to finance PACE Group's new port and terminal with $50 million. GEORGIA TODAY spoke to PACE Group co-founder Irakli Kervalishvili about the project.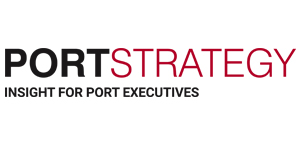 The official signing ceremony of the approval of 50 million USD financing for Pace Terminal Project, carried out by the Overseas Private Investment Corporation "OPIC" will take place on 4 February 2019, at 14:00, at the Biltmore Hotel in Tbilisi.